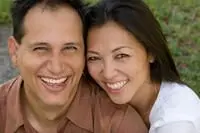 The following testimonials were given by satisfied clients and individuals who are familiar with Scott's work and refer people to him for treatment.
"Many of the people who come to see me for Pastoral Care are looking for a therapist with compassion, integrity, and Godly wisdom to help them navigate the difficult seasons of life. They are looking for someone who is safe and trustworthy. I do not hesitate to refer them to Scott Best. He is an experienced and gifted counselor."
Lisa Brandenburg, Care Pastor
Flatirons Community Church
Lafayette, CO.
"Scott Best brings a special combination of compassion and common sense to all of his work. In addition to his excellent listening skills, Scott has the unique ability to ask his clients the perfect questions to lead them to deeper revelation and resolution of conflicting life issues. He also brings many years of frontline experience and wisdom to the table. As Scott's longtime acquaintance, former professional workmate, and as one of his past clients, I am honored to add my complete endorsement of Scott as a top-flight professional therapist."
Bob Baker
Founder and President, Marriage Foundations of Colorado
"I spent several months in counseling with Scott. Since I had received counseling a number of years ago with someone else, I knew a little about what to expect. Scott exceeded those expectations. He helped me address my depression and anxiety with a number of useful tools. I am now able to recognize situations and patterns that may lead to potential problems. Scott helped me develop alternative ways of approaching assumptions and issues in a more productive manner. Scott was patient and assisted me in finding solutions to my life struggles. I consider my therapy successful!" D.H.
"When we first started seeing Scott our marriage could best be described as heading off a cliff. He has helped us see the truth about who we are and how we could restore the love and happiness to our marriage. He has a wonderfully gentle yet firm common sense approach to helping us heal and mend our hearts together again." M.K. & K.K.
"I just wanted to thank you for the weeks of therapy I had with you. I feel I gained a lot of insight into alcoholism, and more importantly, who I am and what causes me to drink. Because of your help I am sober today. Not only are you a good counselor, but you sincerely care. That sets you apart." L.W.